Date of birth
December 17, 1966
Jurisdiction
Reykjavik and surroundings
Workplace, job and education
I have worked in digital project management, marketing, publishing and development for Icelandair, CCP, 365, Siminn and A4. I finished a masters in International Relations from Nottingham University in the UK and a BS in Mass Communications from Virginia Commonwealth University in the US, as well as a variety of shorter courses related to my work.
Email: simmix1@yahoo.com
Facebook: fb.me/betravr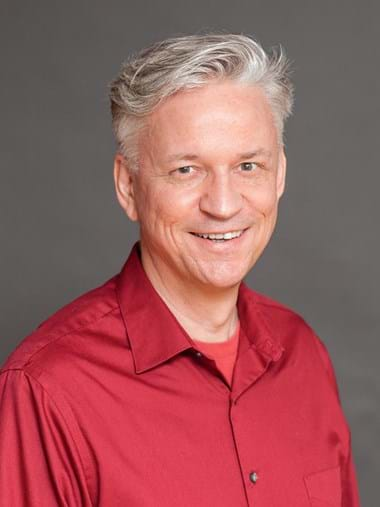 ---
Experience
I have been a member of VR for most of my working years. I joined VR's Board of Trustees in 2012 and since 2015 I have been a member of the VR board. I have been a member of VR's Future-, Equality-, Vacation- and Grant committee, and currently the chairman of the Education and Legal committees. I am especially proud of our work in the future and education committees of VR which I actively work within. I also participate on behalf of VR within the Association of Icelandic Labour Unions (ASÍ). I have gained experience and knowledge during these last few years and I am particularly proud of our work in the future and education committees, where I have pushed several key measures to meet the needs of our members in a changing labour market, both due to technological changes and the current pandemic.
In the past I have been an active member of the Samfylking in Hafnarfjörður, SVEF, SKÝ and I'm proud to support the work of Amnesty International in Iceland.
---
Key issues
My focus is on dealing with the changes in the labor market that have now begun and been accelerated by the pandemic. The union must ensure that technological changes will not affect our hard earned rights. Furthermore, we have a direct say in how we benefit, through a direct role within corporate governance to ensure that our interests are considered and not just investor/capital interests. In my view we, here in Iceland, have failed to keep up with direct participation in corporate governance that has been implemented in the countries we want to compare ourselves with. A parliamentary resolution has now been submitted on this issue and we have worked on this issue within ASÍ and VR has been at the forefront of the trade union movement in this respect. I believe that the key here is to take workers into account in the changes that are happening right now in the labor market. That VR has to ensure that we have access to strong retraining opportunities, a functional welfare system and that VR safeguards our common interests vis-à-vis both employers and the government. These changes will inevitably have a profound effect on us, and it is therefore extremely important that we make every effort to minimize the negative effects.
---
There are probably many that have experienced changes in the past year, as we deal with Covid 19 and some of these changes were very negative for our members. I believe that we are seeing some of the changes happening that we had seen forecast would happen due to technological changes, but the pandemic caused to happen much faster than we had anticipated. Over the past year, a large group of our members have had to go through job loss, and I have worked hard to ensure that this shock, which came about due to circumstances beyond our individual control, is kept to a minimum. VR has certainly increased its services to those who have been affected and I'm focused on ensuring that we service our job seeking members with advice and support. In addition, we must always be focused on protecting the rights and health of our frontline members, the people who are essential workers during the pandemic.

I'm also very focused on the importance of VR being a powerful spokesperson for all of its members. I have frequently drawn attention to the fact that the Icelandic labor market is now multi cultural/national and we as a union must respond to that. We need to ensure that everyone is given the opportunity to use their skills and knowledge in the workplace. We must ensure that those who may have moved to Iceland or have a multi cultural background always and forever enjoy all of the rights we have fought for and that the basic tenet of our struggle - respect and justice - is upheld. In my work within the board and committees, I have paid special attention to the rights of the people who are now transferring knowledge and experience from abroad, and I believe that it is VR's role to constantly monitor whether systemic discrimination of vulnerable groups thrives here in the Icelandic labor market and to ensure that it is eradicated.

We here in Iceland can celebrate the fact that trade unions membership is widespread and considered the norm. Examples from countries where trade union membership has declined is a warning for us here and an indication of what might happen to our rights. There are influential forces that would be happy to see labor unions disappear and there is a constant stream of propaganda from those forces that would have you believe that labor unions are somehow unable to understand the laws of economics. As if economic laws are somehow natural laws, comparable to gravity or Newtons laws of physics. The funny thing is that very few economic theories are universally accepted as hard facts by economists. This means that we must constantly ensure that our interests are considered and I want to ensure that VR takes an active part in framing the debate on policy that affects us as union members.
---
We saw how the private consumption of Icelandic workers saved the day when the pandemic hit us and it became abundantly clear that the wheels of the economy moved because of the spending by our union members. It was also our tax contributions that paid for the enormous subsidies that have gone to companies during the pandemic. It really became abundantly clear that the idea of the invisible hand of the market is dead and buried. Government intervention and spending is really what has been the right policy and we in the union have been pushing hard for the government to increase spending on welfare for our members that have been affected. We must protect those who have lost their jobs due to a pandemic and ensure the welfare of our members.

Our goal must be to ensure that the increase in purchasing power that has been achieved continues. But at the same time, it is our clear demand that the state and municipalities make a significant contribution to the task of improving the purchasing power of those who have the least. This should happen through changes in tax policy and welfare payments (raise the personal tax deductible and abolish income indexed reductions in government pension fund contributions). I support a joint effort in housing policy and development that will launch a major development of housing suitable for everyone and not just based on private home ownership, but a fair and functional rental market. I also want to ensure that all our members that currently have suffered income loss due to the pandemic are ensured a decent living standard, skills training opportunities and job guarantees going forward. I firmly believe that VR should continue to be at the forefront of the Icelandic labor union movement and I sincerely ask for your support to ensure we are.