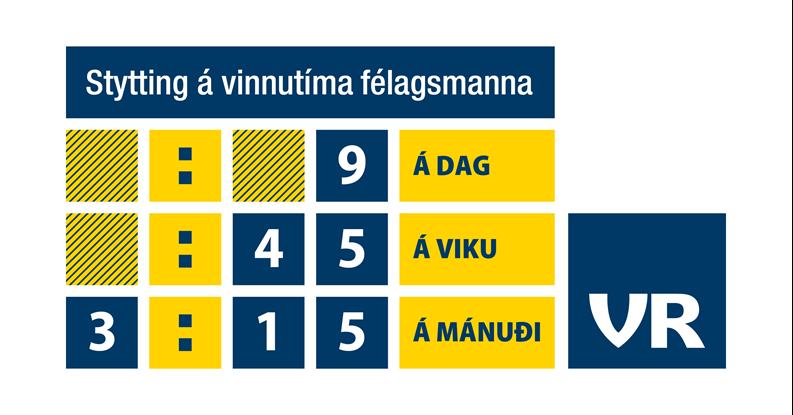 In the last collective wage agreements, it was agreed to shorten the working hours of VR members by 9 minutes a day. These 9 minutes equate to 45 minutes a week or 3 hours and 15 minutes a month.
No later than by 1. December 2019 shall employers and staff have come to an agreement on how the time reduction will be implemented. If such an agreement is not made, each working day will automatically be 9 minutes shorter as of 1. January 2020.
On our web vr.is you will find a lot of information about the shortening of the work week and we encourage all VR members to familiarize themselves with the matter. Among other things, you will find examles of possible ways of implementation as well as contracts that can be used. See more information here.