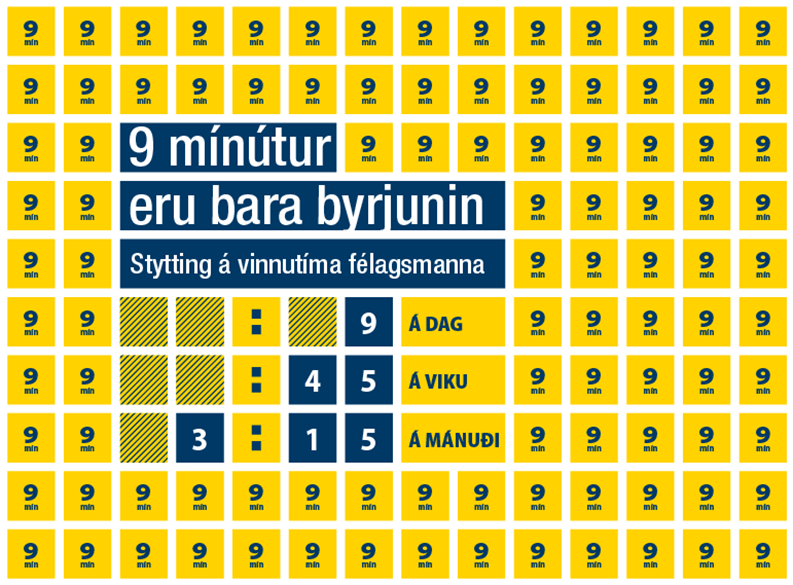 This year's third issue of the VR magazine (Icelandic only) has been puplished and will be distributed to members with Fréttablaðið.
In this issue, the main focus is the shortening of the work week which was agreed upon for VR members during the last wage agreements. The most important information concerning this,with examples, can be found on p. 6 - 7. There is also an interesting article by Ragnheiður Agnarsdóttir, owner of Heilsufélagið, about the benefits that can be had by shortening the work week on p. 4. There she explains 6 steps to a successful implementation of shortening the working hours. In addition, on p. 9, two shop stewards discuss the shortening of the work week and whether its implementation is being discussed in their workplaces.
On p. 10, there is a review of a new professional educational course for commerce and service - Menntagátt- which the Vocational Training Fund for Retailers and Office Workers has been developing for employees in commerce and services, and there is also an article on interesting courses for VR members to be held in the fall in VR premises.
Finally, there is an article on p. 14 about the best years by Ásgeir Jónsson, who has in recent years held a popular course for VR members who are considering retirement.