The debate about social responsibility has increased in Iceland in recent years. Many companies and NGOs have developed Corporate Social Responsibility (CSR) policies and some have implemented relevant processes. VR is a member of Festa - a centre for social responsibility - and contributes to numerous projects on that level, as the role of trade unions is inherently social. VR has taken an active part in the debate about equal pay for the sexes, workplace bullying, and the rights of foreign workers, as social responsibility extends to many areas, including human rights. The VR School of Life prepares young people for the labour market and introduces them to rights and responsibilities at work. The program contributes to increased transparency and knowledge for the benefit of both employees and employers. We sort and recycle, offer our employees eco-friendly travel options, and contribute to social issues.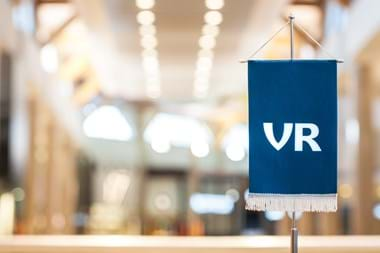 Equal Pay Certification
VR has been at the forefront of the fight for equal pay for men and women. When Standards Iceland published Equal Pay Standard ÍST 85:2012 in December 2012, VR therefore decided to take the plunge and immediately launch VR's Equal Pay Certification, which was based on, and fulfilled, the standard. At that time, it did not appear that any other party could react so quickly, but the union considered it necessary that the outcome of the standard be immediately followed by a certification process. Now that the official process for equal pay certification is in place, VR has stopped issuing VR's Equal Pay Certification.
VR has earned a wage equality certification from the Office of Equality, certifying that the wage equality system of the union ensures that procedure and decision making regarding wages does not involve gender-based discrimination.
The Bullying Process
At VR, there is a special team that handles bullying cases if a suspicion of such arises in the workplace of members. Here is some information about bullying, its consequences, and responses.
Foreign Labour
VR has safeguarded the rights of foreign labour with the aim of ensuring that foreigners working in the Icelandic labour market receive wages and other rights in accordance with collective wage agreements and the law.
Environmental Policy
VR has set an Environmental Policy. According to a report by the European Environment Agency (EEA), the outlook regarding most stress factors affecting nature is less than encouraging. Therefore, VR makes every effort to sort and recycle as much waste as we possibly can, because every little bit makes a difference.
Transport Grants
VR contributes to reducing the increasing problem of traffic congestion in urban areas. VR encourages the union's employees to use other options than the private car to travel to and from work and offers employees a transport contract. With this, we show social responsibility, contribute to a better environment, and promote public health.
Grants For Social Issues
Every year, VR allocates a certain amount of money to charity, including aid organisations that aim to help those who need support the most during the Christmas season.
The VR School of Life
The VR School of Life is primarily based on e-learning and is especially intended for 16-24 year olds, regardless of union membership. The VR School of Life addresses rights and responsibilities in the labour market with a new and fun approach. Participants register to participate and follow the life of a young girl taking her first steps in the labour market. At VR, we are aware of the increase in the number of companies and schools that promote the participation of their young people, as this is an important social project that concerns us all.
Sexual Harassment
VR conducted an extensive survey among members in December 2017 and until January 2018 and the results revealed that more than every other woman in VR has been sexually harassed at work at some point in her career. For further information about the survey, see here. (Icelandic only)
Along with the survey, the union published advertising materials as well as sending advertising materials to companies and their employees. Here you can read about sexual harassment, its consequences and employers' obligations. (Icelandic only)